Published: Thursday, 08 December 2016
By Muhammad Ashraf Zainudin
IT Tech-Agilent Seminar was hosted by IT Tech Research Sdn Bhd. Elite Advanced Materials (M) SdnBhd was invited to have a session on solvent application.
Dr Tay briefly introduced EAM
There were two seminars held separately during the east coast roadshow. The first seminar was held at CARIFF UMP on 20th September 2016. The seminar focused group are the science officers, postgraduate students and researchers of UMP. EAM presented a presentation entitled 'Solvent Brands, Grades and Specification. What can go wrong with your analysis?'. The presentation was presented by Dr Feng Huai Tay and Muhammad Ashraf. In this presentation, the take home notes is that analysis might be affected by solvents error and it is important to understand the properties of the solvent.
The second seminar was held at Vistana Hotel, Kuantan on 22nd September 2016. The attendees were representative of government agencies, pharmaceutical companies, Petronas (oil and gas) as well as the oleo companies.  During this presentation, EAM is introduced by Dr Tay and he also briefly explained the direction of the company. Then, the presentation followed by Ashraf's presentation on introducing the basic knowledge of purification process and different grades of solvent for different application.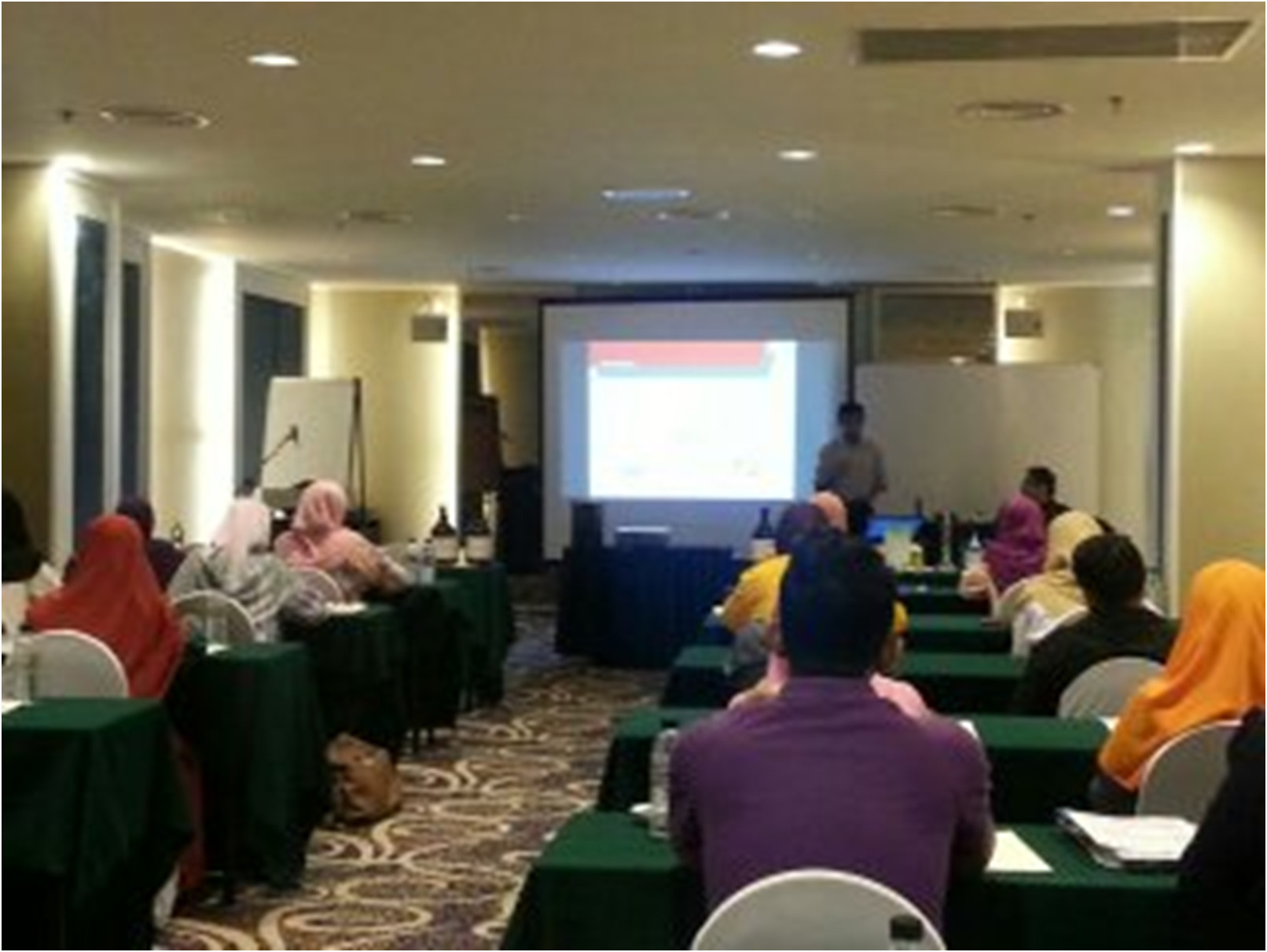 Presentation by Ashraf
These two seminars helped EAM to show the company's technical capabilities. The mission of the company is redefining this industry by educating the end-user on handling and safety as well as how the different grades of solvents might affect the application. EAM's main principles are Trust and Integrity, Positive Impact, Working with others and constantly innovating.